<
Next Book
Get A Copy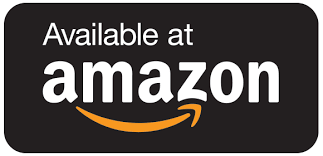 The Vision Chronicles Complete, Books 1-9: A Psychic Suspense series
Is it a blessing or a curse? Mike Lewis sees visions of the future and it might just get him killed!
The Vision Chronicles Complete, a boxed-set, includes 2018 Indie B.R.A.G Honoree, Kaleidoscope, Spyglass, Window's Pane, Windows All Around, Open Spaces, Stream of Light, Lamp's Light, Clear Glass, and A Dream Come True.
5 stars - One of the few Indie books (Kaleidoscope) I've started and could not stop, until the final page. This one hooked me and would not let go. Written in the first person by a female, demonstrating a rare ability to convey, with amazing clarity and credibility, the thrilling story of a male character whose extraordinary ability torments him and nearly leads to his death. I would recommend this book to anyone. I look forward to reading the sequel. Stephen Douglass, Author
Mike Lewis is cursed in some ways and blessed in many others. His psychic ability keeps him from having the loving family he's always wanted. Mike has kept his ability a secret for many years and he fears that, if he tells anyone about his ability, it will put them in grave danger.
Danger?
Yes; danger lurks at every turn because his mystical ability is so unique that someone wants to capture Mike in order to study his psychic ability, to find out how it works and if they can use it. They'll do whatever it takes to further their covert agenda. If that means blood tests or dissection – if it costs him his life, they don't care - not if they can use his gift to their advantage.
Mike boldly narrates his fantastical story and shares his secret with the reader as he struggles to stay safe and as he learns to protect himself. His greatest desire is to live a normal life, to have a wife and family, but that elusive threat prohibits him from having any kind of meaningful relationships.
The Vision Chronicles series is a slice-of-life metaphysical/visionary thriller story that details Mike's changing psychic ability as he begins to accept his paranormal gift and evades those who doggedly pursue him. Once only seeing fragmented images of the future through a kaleidoscope, his visions become clearer as indicated by the titles in the series until finally, he can see everything clearly.
If you love mind-boggling suspense with a dash of paranormal and a touch of romance, this is the psychic suspense series for you!
---
---
Get A Copy