<
Next Book
Get A Copy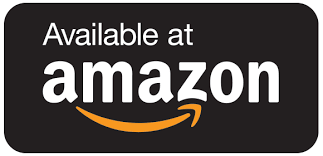 Kaleidoscope
2018 B.R.A.G.Medallion Honoree
KALEIDOSCOPE IS MIKE LEWIS'S GIFT AND CURSE
The first fast-paced, captivating novel in the Vision Chronicles series by award-winning author Chariss K. Walker. Great news! You can read the entire 9-eBook series in one download here - ASIN: B07G9LFXMQ
44-year-old geophysicist, Michael Lewis has a boring, mundane life, with one exception: He can see horrifying visions of disturbing future disasters through a kaleidoscope in broken, fragmented pieces.
After spending fifteen years denying his gift of visions, he can no longer deny that he is anything but normal. While home after his latest assignment, he decides to confide in Nelson, a psychiatrist friend, about his horrifying visions. Nelson recommends that he keep a journal and convinces Mike to let him teach him how to observe the visions instead of being part of them, allowing the pair to explore the visions.
After inadvertently discovering that someone has bugged his home and has apparently been watching him for years, Mike decides it's time to fight back.
"A cliffhanger from the start, this book is a great beginning to a suspenseful series" - Benedict Stuart, Author of The Proximity of Stars
The Vision Chronicles nine-book thriller series is a slice-of-life metaphysical/visionary story that details Mike's changing ability as he protects himself, his family, and his friends from those who doggedly pursue him. It begins with Kaleidoscope and ends with Clear Glass and should be read in order. Or you can read the entire 9-book saga in one download in The Vision Chronicles Complete, Books 1-9, ASIN: B07G9LFXMQ.
If you love mind-boggling suspense with a dash of paranormal and a touch of romance, this is the series
---
---
Get A Copy