<
Next Book
Get A Copy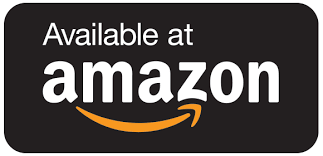 Blood Curse
Recently relocated to Prince Edward Island, MacKenzie Adamson starts to feel the isolation of country living. Starving for affection, companionship and love, the debilitating depression demons begin to sink their teeth into his already damaged psyche.
He becomes obsessed with a beautiful woman half his age. Only problem is, Ophelia Sallis won't give him the time of day. Desperate to find friends and female companionship, Mac seeks the aid of Voodoo witch Magdeline Ortega who casts a love spell to unite the two. Initially it works like a miracle, but before long, Mac begins blacking out and sleeping with multiple women, even touching some inappropriately in public. None of it he remembers.
Magdeline informs him something has gone terribly wrong with the spell and the only way to reverse it is to go to the Dominican Republic and participate in a strange and mysterious ritual. On the Caribbean island, the alcohol-induced lasciviousness worsens as Mac meets his motley crew of morally compromised, partying and womanizing friends, and is unable to track down Magdeline.
Things begin to go horribly wrong when he realizes a jilted ex-girlfriend has become bent on his destruction, and powerful evil Voodoo spirits are using him as a pawn in a violent tug-of-war to gain control of the spirit world.
Spiraling down a reckless black abyss of debauchery, Mac struggles to free himself from the dangerous natural and supernatural forces hell-bent on his demise, while also fighting to find himself and his sanity. A roller-coaster horror ride that documents many gritty and real elements of danger that exist in this so-called idyllic island paradise.
---
---
Get A Copy