<
Next Book
Get A Copy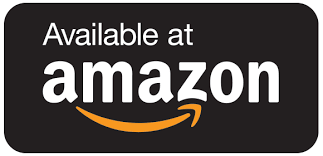 The Lion and the Impala
There was once a curious little lion cub who loved to learn new things about the world around him.
One day, he approaches his father and tells him he'd like to know what kind of food lions like to eat. His father teaches him about the meal preferences of the Kings of the Jungle. He gives his son a list of all the wild animals that lions like to hunt and eat. But the questions don't stop there for the quizzical little lion. His curiosity has been piqued, and his enquiring mind wants to know more!
Having noticed that the lionesses in the pride prefer hunting for impala over any of the other wild animals, he then asks his father to explain to him what impala like to eat. His father patiently then educates him on the antelope's favourite foods, and, knowing how much his son loves learning, goes on to explain the difference between a carnivore and a herbivore in the animal kingdom.
Armed with all this new knowledge, the little lion cub decides it must be much better to be an impala than it is to be a lion! He rather fancies the idea of never having to hunt for your food – instead, being able to just walk around until you find something you like, growing right there in the bushveld. To him, impalas must lead the life of Riley compared to the hardworking lions!
However, when he relays his feelings to his father, his dad points out that impalas have their own challenges in life and goes on to explain what they are. The story ends with a delightful exchange of banter between father and son, as they discover that the apple never falls far from the tree!
'The Lion and the Impala' will appeal to children of all ages, particularly those with an interest in wildlife. Beautifully written in simple, relatable language, the story is both educational and entertaining and will be sure to satisfy the curiosity of any child who is as eager to learn new and interesting facts as the little lion cub himself! The story also contains a moral lesson, which is revealed at the end of the story, driving home the point that the grass is not always greener on the other side!
---
---
Get A Copy