<
Next Book
Get A Copy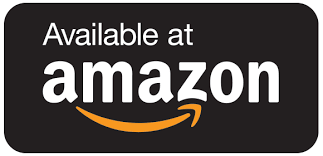 David the Great King
David is a shepherd who uses his slingshot to protect his sheep from dangerous wild animals. He has a very good aim! David has many brothers, and he is both the youngest and the smallest of them all. In his spare time, David enjoys writing songs and playing his musical instrument, the harp.
One day, David is called upon to fulfil a very important mission. He is invited to the King's palace to play his harp for him. He does so well and makes the sad King feel so much better! The King decides he likes David very much indeed!
When David is twelve years old, his older brothers are conscripted to go and fight in the army. They become part of the Israeli army and their father worries about their safety terribly. One day, he decides to send David to go and see if his brothers are all right.
David arrives at the scene of the battle to find an enormous giant standing there, mocking David's nation. Even worse, he is also mocking David's God! David feels very unhappy about what is hearing.
Now, besides being a caring shepherd and musically inclined, David is also very, very brave! He may be the smallest and youngest of all his brothers, but he is also the bravest! Unlike the rest of the Israelites, who are all terrified of the giant and are too scared to fight him, David is totally fearless – because he knows that he has God on his side. He agrees to take the giant on in a fight.
What will happen next? Does little David stand a chance against the big scary giant, armed only with his slingshot? Is his future over, or could this be the start of something big for David?
This delightful story is a delightful rendition of a well-known Bible story that teaches children important lessons about courage in the face of adversity and not allowing oneself to be restricted by one's limitations. Young readers will enjoy the main protagonist's sense of adventure and will be inspired by David's example to always stand up for what they believe in. The story teaches them that age, size and social stature do not need to be limitations if one believes in oneself and keeps God close to one's heart in all that one does.
---
---
Get A Copy