<
Next Book
Get A Copy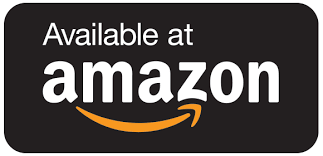 Stage 3: Charlie: A Post-Apocalyptic Zombie Thriller
What kind of man do you have to be...
To survive an apocalypse?
WAVERLY MANOR WAS A PLACE WHERE PEOPLE WENT TO DIE.
After the end, it became the last bastion of life in a dead city.
For Charlie, those walls of brick and mortar had always provided sanctuary against a world he feared, even before the dead started to rise. When other survivors showed up on Waverley's doorstep, another man might have been thrilled to know that he was not the last living soul on Earth. But not Charlie.
The monsters trying to batter down the walls were frightening enough.
The thought of the kind of men who could survive among the living dead was the stuff of nightmares.
THE ONLY THING HANK MASON EVER FEARED WAS LOSING THE FRIENDS WHO HAD BECOME HIS FAMILY. Now, with no supplies left and the dearest member of that family fighting for her life, the man he was trying to become is rapidly turning back into the man he used to be. To him, Charlie is a weakling and a coward. With a new threat rising out of the swarms, he knows it will take every ounce of strength and courage they can muster to escape the city of the dead.
SOMETHING ABOUT THIS PLACE WAS CHANGING THE LIVING DEAD THINGS.
Altering their behavior.
Improving their ability to hunt.
Either what they were witnessing was Darwinism at work, or something deadlier was coming their way.
Something so deadly... that it just might mean the end for the last of mankind.
---
---
Get A Copy