<
Next Book
Get A Copy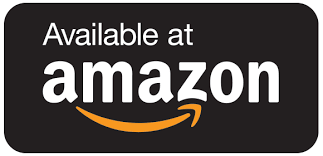 Miracle Man: The Rise of an Anti-Christ
Milton Fisk was a good man, once.
Then came the day when he discovered his gift.
He can heal with a touch.
He can resurrect the dead.
Now known as Elijah Zion, Miracle Man, he is worshipped by billions. Kings and presidents bow before him. He is the most powerful man on Earth.
But it is not enough...
There was only one other man in history with Elijah's powers, and Elijah Zion hates Him with a passion.
He will tear down the old gods if it takes him an eternity, and from that day onward, the world will know only the name, Elijah Zion.
Milton's best friend from boyhood and the woman he once loved are the only ones who know the truth. They have vowed to stop him, but do mere mortals stand a chance against the Miracle Man?
Healer. Killer. Blasphemer. Anti-Christ. Evil Incarnate.
Elijah Zion, Miracle Man.
Prepare for horror that will reach deep into the darkest corners of your psyche. Whether you're a believer or not, Miracle Man will make your flesh crawl, as Ken Stark reveals the face of TRUE EVIL in this disquieting story.
---
---
Get A Copy