<
Next Book
Get A Copy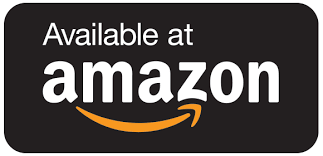 Vampire Stories
Collection of six vampire tales and poems to get your blood boiling. Each story sells separately for $2.99 each. Now you can get Glenn's entire collection of Halloween classics for a fraction of that cost! This also includes a free bonus title, "A Valentine Gift".
I hope you enjoy these vampire stories and welcome your feedback. What sort of vampire story would you like me to write next? Send me an email and I'll see if I can write that one next.
Here are the stories you'll read about in this book ...
Halloween Ball at Dracula's Castle
It's Halloween night and the Count is throwing a party for his undead friends. Guess who the main course is! Join Jill and Vickie, two college cheerleaders, as they accept Dracula's special invitation to the Ball. See if two cheerleaders fight back against the evil forces surrounding them this Halloween night?
Vampire Who Lives Next Door
A new neighbor moves into the apartment next door about the same time a woman is murdered nearby. Her body is drained of blood and there are puncture wounds on her neck. The new neighbor is identified as the killer but manages to get out of jail. He's knocking on Karen's door. He wants to be friends. He swears he's not the killer. Can she save herself? Or does she become his next meal?
Babysitting a Vampire
It's late at night and your strange pale next door neighbor needs someone to watch little Johnny. What happens during a thunderstorm when little Johnny is hungry and you're fresh out of food? For someone so young, little Johnny seems to have incredible strength. See what happens when Karen discovers Little Johnny's secret.
The Vamp And The Tramp
Count Dracula orders take-out, Italian! When the porn star arrives, he wines and dines her and tries to convince her of the existence of vampires. She's a non-believer right to the end.
The Black Widow
It's Halloween night and a werewolf is loose in downtown Chicago. Can the police stop this creature before the body count stacks up?
The Valentine Gift
He wanted to get his new bride a special Valentine's gift.
Vampire Poetry
A collection of seven vampire-themed poems perfect for any occasion.
And please don't forget, many of these titles are also available as audiobooks and sold separately.
Keep a light on!
---
---
Share on Social Media
Get A Copy