<
Next Book
Get A Copy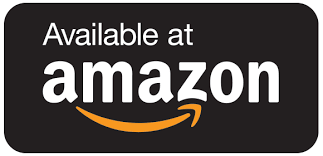 New London (The Adventures of Lady Ellen Montagu, Book 3)
An engaging Irish historical romance for readers who loved What the Wind Knows, Lady Ellen, Leap Year, and Brooklyn.
Do you enjoy stories that blend history with fantasy romance? Or courtship and adventure in the Victorian era?
Find out why reviewers are comparing the award-winning author of The Adventures of Lady Ellen Montagu series to Jane Austen and Charlotte Bronte in her approach to historical storytelling and character development.
What was it like for a young woman to immigrate to another country after recently giving birth? How could a couple adjust to living in a country struggling with its own identity as a fledgling nation? How did changes in cultural practices, technology, and law affect courtship and family life in the 19th century?
Twenty-year-old Ellen Montagu is a new mother living in the British colony of Upper Canada in the year 1846. Not even a decade after the fledgling nation was consumed by rebellion, Ellen and Cormac Guinness try to adjust to life as Irish immigrants in their new home. New London introduces readers to a new cast of characters, while ensuring loved ones from the first two novels in the series are further developed.
New London is set in author J.G. MacLeod's own childhood town, making descriptions vivid and highly accurate. Readers can expect the final book in the trilogy to be filled with adventure, danger, humour, and romance. A must read for fans of 19th-century Irish or Canadian history, or classic British literature like Jane Eyre and Pride and Prejudice.
New London combines love, travel, family drama, and history into one unforgettable story. Travel to the Victorian era to read the exciting conclusion to this beloved romance series.
---
Visit Author's Website: jgmacleod.com
---
Share on Social Media
Get A Copy