<
Next Book
Get A Copy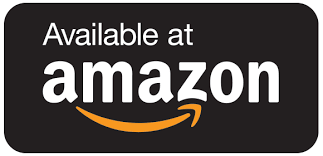 The Jesus Man: A Post-Apocalyptic Tale of Horror
It is 2037. Radicals in the Middle East have done the unthinkable. Low-yield nuclear weapons have been unleashed and the subsequent escalation of exchanges is enough to blacken the skies.
In time, the world goes dark. Crops fail and economies begin the inevitable collapse. Countries close their borders, cease trading with one another and declare martial law to control their populations. As oil and power dwindle, the descent into chaos follows and the global meltdown unfolds.
An entity arrives and this malevolent force begins its strategy to claim this broken territory as a piece in a long-waged celestial conflict. Moving half a century ahead, the story centres on a colony entrenched in the desert of the Four Corners region of the United States. It is a place of sanctuary, established in the post-war years and grown to be a stronghold in the badlands. In the wake of the entity's global strategy, it stands as the sole remaining seat of the human race. Its citizens are ruled by a brotherhood of elders who cling to the shattered remnants of the Christian faith.
A priest, favoured of the sect, begins to suffer nightmarish visions as evil turns its intent on the last bastion of mankind still to fall by its hand. Overcome, and subsequently possessed, the holy man becomes the vessel through which dark forces infiltrate the colony and lay low the last of men with a crushing malediction which will claim their souls, their homeworld and ultimately their Godhead for all time.
Rich in descriptive content and paced throughout with a growing sense of doom, The Jesus Man delivers an unsurpassed vision of Hell on Earth.
---
---
Share on Social Media
Get A Copy