<
Next Book
Get A Copy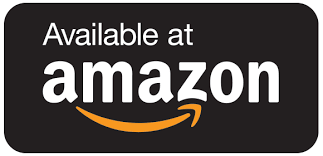 The Red Grouse Tales: The Little Dog and Other Stories
Comprising four intriguing speculative literary fiction novellas, which contain a hint of the supernatural, together with a passing nod towards philosophy and religion - though in these modern fairy or folk tales the fantastic doesn't happen in some remote fantasy world, but right here in this one, in very ordinary, almost everyday circumstances.
Adult speculative literary fiction for those who like to think about what they are reading.
The Little Dog – a story of good and evil and retribution.
Two foresters find a little dog sitting beside the forest haul-road way out in a remote part of the forest. What is the little dog doing there? As the narrator, a young Bill, tries to ascertain who is his unsavoury workmate, the little dog disappears. Then suddenly events take an unexpected turn and our young naive Bill starts to learn some awful truths.
The Golden Tup - a dreadful tale of paradise being cruelly taken by latent evil.
As the tale opens we learn from Verity that a few years previously a young couple were arrested for killing their new born baby. How could such a nice pair have done such a dreadful thing? Through a series of flashbacks she tells how they bought an old derelict farmhouse and commenced renovating it - creating their own paradise - but the felling of an old tree changed everything. Gradually their paradise was lost, their relationship fell apart and as we already know, they killed their own child. What dark secret was lurking there?
The Crow - a poignant tale of misunderstanding, dying, bitterness and blame.
A dying and embittered old Irish priest, Mad Father Patrick, recounts the school days and subsequent rise of a local councillor and of his involvement in the construction of a dam which flooded a valley. The increasingly mad tale is told with a blend of biblical quotations, philosophical musings and wild fantasy, but how does his story end and just why is the old priest so bitter?
The White Hart - a happy ghost story, if there can be such a thing!
Told by a likeable male chauvinist, bachelor and keen fell-runner, Pete Montague recalls three strange incidents which he initially thought were unconnected. The first is his encounter with a little albino deer. The second is of a chance meeting with a beautiful, but somewhat enigmatic young girl in a remote chapel. And the third ……
(Warning to sensitive readers; some tales do contain a tiny bit of bad language and references to sex)
---
---
Share on Social Media
Get A Copy