<
Next Book
Get A Copy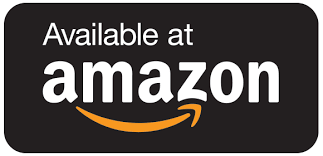 The Keeper's Cup: An Archaeological Thriller
IS THERE A DIFFERENT TRUTH BEHIND THE GREATEST STORY EVER TOLD?
From the multi-award-winning author of The Lazarus Succession and the UK bestselling Archaeological Thriller, The Patmos Enigma.
What if everything you know about Jesus and Mary Magdalene is wrong?
What if there's a story that goes deeper... a story that when revealed, could threaten the faith of billions of people around the world?
What will powerful factions do to get hold of this information?
Near the Qumran Caves where the Dead Sea Scrolls were discovered, archaeologists unearth scrolls supposedly written by the apostles, Philip and Thomas. They narrate the story of Jesus and how he survived the crucifixion, fleeing to France and then to Britain to avoid execution... with the Magdalene, a healer who possessed a wooden cup. The cup is said to contain water and Christ's blood, staying full no matter how many times it was used.
The Pope embarks on a quest to obtain it. Dr. Miriam Sinclair and Professor Fergal Lars Christi, along with a prominent Druid, are hired by an organization secretly funded by the Pope to locate the cup mentioned in the scrolls.
Violently opposed to the Pope's liberal views, reactionaries within the Vatican plan to overthrow the pontiff and his Church with this devastating truth that can rewrite thousands of years of history, striking at the core of the Catholic faith --- that Jesus died and rose from the dead.
Does the cup exist?
Will we ever know the scientific truth behind these millennia-old stories?
If you loved The Holy Blood and the Holy Grail or Dan Brown's The Da Vinci Code, and if you're curious about stories suppressed from the New Testament, or what legends are attached to the search for the Holy Grail, Ken Fry's new historical fantasy, archaeological thriller is a must read.
---
---
Share on Social Media
Get A Copy