<
Next Book
Get A Copy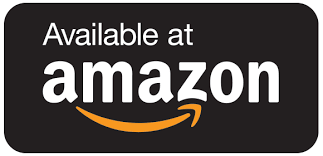 Haunted London
Ghost stories and folklore of London.
From heart-stopping accounts of apparitions, manifestations and related supernatural phenomena to first-hand encounters with ghouls and spirits, this collection of stories contains new and well-known spooky tales from famous sights and buildings in the centre of London.
Drawing on historical and contemporary sources 'Haunted London' contains a chilling range of ghostly phenomena. From the monk ghost who clanks his chains on Buckingham Palace's terrace every Christmas Day, the phantom horse-bus that occasionally rattles along Bayswater Road to the haunted Pig Tree, a terrifying apparition that frequents Green Park, the colourful tales featured here create a scary selection of ghostly goings-on that is bound to captivate anyone interested in the supernatural history of the area.
Contents:
THE WEST: FROM KENSINGTON TO MAYFAIR
Kensington Palace
Hyde Park
The Grenadier
No. 50 Berkeley Square
ROYAL LONDON: AROUND THE GREEN PARK AND ST JAMES'S PARK
Buckingham Palace
The Green Park
St James's Park
St James's Palace
Clarence House
WESTMINSTER: POLITICIANS AND PRIESTS
No. 10 Downing Street
The Houses of Parliament
Westminster Abbey
Westminster Bridge
THE RIVER THAMES: AROUND THE VICTORIA EMBANKMENT
Cleopatra's Needle
Waterloo Bridge
The Theatre Royal, Drury Lane
THE CITY: LONDON'S HEART
The Bank of England
St Paul's Cathedral
The Old Bailey
Smithfield Market
THE TOWER: TOWER HILL AND THE TOWER OF LONDON
Tower Hill
The Tower of London
THE EAST: GHOSTS OF JACK THE RIPPER'S VICTIMS
Mary Ann Nichols
Annie Chapman
Elizabeth Stride
Catherine Eddowes
Mary Jane Kelly
---
---
Get A Copy