<
Next Book
Get A Copy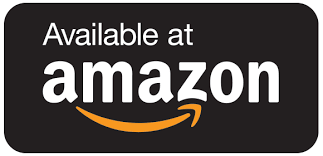 Devil in the Details (Book 2, The Monastery Murders)
Unexplained murders continue to plague a small community.
Ghostly messages from beyond haunt a small-town deputy and his team.
Can they find the real killer before more innocent lives are lost?
2016 NEW APPLE BOOK AWARD in MYSTERY!
2015 PARANORMAL AWARDS WINNER for FICTION!
5-STARS on READERS' FAVORITES BOOK REVIEWS!
The ghosts of a serial killer's victims continue to cry out for justice in the quiet town of Wattsville, Maine. Deputy Christopher Williams finds himself unprepared for this eerie type of investigation until meeting the beautiful, paranormal enthusiast, Nancy Jones. Together, they discover enlightening evidence that could break the case wide open, while capturing each other's hearts.
Decades of lies about murder and betrayal are finally unveiled as the case unfolds and the walls of deception begin to crumble. What are the horrors that have been concealed for so long? Can Williams find the truth before more innocent lives are lost? Will the real killer finally be revealed? The answers will only be found by searching for the Devil in the Details.
Other Books Available from this Author:
Secrets in the Shallows (Book 1, The Monastery Murders)
Method in the Madness (Book 3, The Monastery Murders)
Additional Books Coming Soon!
For more information about Kimberly's upcoming book releases and projects,
go to http://writeright4u.weebly.com
---
---
Share on Social Media
Get A Copy