<
Next Book
Get A Copy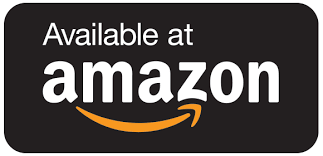 The Horror at Lavender Edge: Supernatural terror in 1970s London (Undine and Cross, #1)
London, 1971:
Harry Undine is psychic, and it's tearing him apart.
When his so-called gift kicks in, the pain can be deep and soul-wrenching – a pain nobody would understand, even if Undine revealed the truth. Which he won't. That sort of sensitivity might be considered 'cool' by hippies and New Age freaks, but it's a million miles from the tough Rat Pack image Undine aspired to when he was growing up.
So Undine keeps his mouth shut as he hunts for a cure – a personal quest more important than the research he is supposed to be carrying out as a paranormal investigator for the Corsi Institute.
Out in the suburbs, WPC Jo Cross is determined to do right by the terrified old lady she promised to help.
Jo approaches the Institute for assistance, and soon Undine's sixth sense is screaming a premonition of danger. But the location Jo describes is notorious, and the Institute team leaps at the opportunity to investigate Mitcham's most infamous haunted house. Undine cannot back out of the investigation, not without admitting his shameful secret.
Meanwhile, on the edge of south London, something more ancient and more horrifying than any of them could imagine has already begun to stir….
+ + + + + + + + + +
... Henderson's tale manages to take all the very best things of a haunted house story then gives it all an almighty twist. [...] The other-worldly descriptions and the horrors they contain are truly the stuff of nightmares ... (Morgan K. Tanner)
+ + + + + + + + + +
... Henderson presents a wildly imaginative, terrifying antagonistic force of massive cosmic scope. […] The Horror At Lavender Edge is fresh, original, and certainly worth a look... (Home Grown Horror Reviews)
+ + + + + + + + + +
... Haunted house stories always get to me, always make me question the noises I hear outside of the bedroom while reading. What was that that just brushed my foot? Henderson does it with the best of them ... (Kendall Reviews)
+ + + + + + + + + +
... I love this genre and haven't read any recently with as much character and heart as Lavender Edge. The story has many layers and the descriptive language is finely crafted to give a sense of real immediacy. Would definitely recommend giving this a read ... (Helen Culyer at Goodreads)
+ + + + + + + + + +
... I really enjoyed this book ... Great characters and location. The author makes you feel as if you are right beside the characters watching the horror unravel ... (Cindylou at Goodreads)
+ + + + + + + + + +
... grabs you and pulls you in from the very first page! The writing is smooth and polished and incredibly easy to read. The characters are well developed, quirky but relatable and likable - not in spite of, but because of their flaws. A very enjoyable read for any horror fan! ... (Nikki at Goodreads)
+ + + + + + + + + +
---
---
Get A Copy