<
Next Book
Get A Copy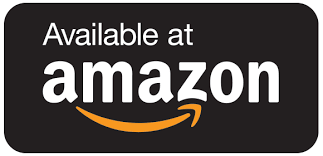 Katt of Ten Tales
Ten Katt Tales of crime, mystery, suspense, love, deception, war, betrayal, Hauntings, horror and demonic possession.
A Shattered Life
A man has been killed violently and a woman is on trial for his murder. Susie a young girl survives a life of horrific abuse. The story begins with her in the Crown Court during a murder trial and takes us back through her life and the events that eventually brought her to the courtroom.....
Backwoods Boys Weekend
Perry, Gus, Emile, Dan and Karl, five friends attempt a bonding weekend to try to repair the damage to their life long friendships caused by errors of judgement during a drunken night. For the weekend they chose a remote Canadian cabin which has its own tragic history and is going to have some more........
Grandmother's House
Karen and Charlie a couple facing unexpected financial hardship and other issues are amazed to find the husband has inherited a mansion and a a considerable fortune. However their elation does not last long and dark secrets are revealed.....
Laughter in Auschwitz
Emilia young woman caught up in the Nazi regime does her best to save lives. When the regime turns on her, she finds her own life in imminent danger.....
Loving Amey
Peter is a lonely man the wrong side of fifty. Unexpectedly he finds what could be the love of his life but the circumstances are just not quite right......
No Frills
George is a sensible no nonsense, no frills man. The sort of chap any vulnerable woman would love to have looking after her. But there is a dark side to George.....
The Artist
Monique falls in love with Peter, a struggling artist. She is quite prepared to share everything with him but Peter;s only love is his art. Monique is sure that one day Peter will astound people and he does, but not in the way she expects him to......
The Old Man and the Jackal
The narrator tells us of his observations on the daily lives of a strange group of characters in a small northern pub. He also hints at his own dreadful mission which torments him......
The Development
Derek survives an abusive young life to eventually become extremely wealthy. However his past suffering has made him cruel and deceitful towards others. His empire grows and his methods of making money become more evil. Then he meets a young stranger.......
The Victim
Beverly is an average girl with an above average imagination and becomes obsessed with the activites of a suspected local serial killer. Then the killer appears to take n interest in her.........
---
---
Share on Social Media
Get A Copy