<
Next Book
Get A Copy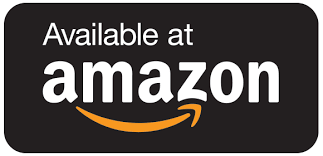 DEATH IS FUNNY SOMETIMES
DEATH IS FUNNY SOMETIMES through this collection of 13 stories of horror and science fiction. Among them are…
ANOTHER WILD NIGHT AT THE FUCKED HEN – A former punk rocker turned bar owner protects his patrons from the latest blitz of vampires who aren't thirsty for beer.
ONE HUNDRED DEGREES AFTER MIDNIGHT – A wrongly convicted man's final hours on the planet before his execution on death row.
DEAD KID AT A SLEEPOVER – Fun nostalgia trip of a typical sleepover with friends in the 1980s. Just with a dead kid.
SAL & SON – A butcher shop owner seeks revenge against New York mobsters after his father is killed for failing to pay protection money. This one is for slasher fans.
POSTCARDS FROM CHERNOBYL – A young girl who is immune to radiation takes a stand against a government experiment to dominate the world during the nuclear arms race of the 1980s.
MIKE & MANDY FIGHT THROUGH THE END OF THE WORLD – Mike and Mandy were ready to finalize their divorce and start a new life. But the zombie apocalypse screwed it all up. It was just one of those days.
HOW TO CATCH CRAWFISH AS TOLD BY RUFUS WHEELER – In the Louisiana bayou a down on his luck father makes a strange discovery while crawfishing and has hope it can give his son a better life.
SUPERFICIAL CRACKS IN A PORCELAIN FACE – An aging star of Italian Giallo cinema is not ready to retire.
---
---
Get A Copy