<
Next Book
Get A Copy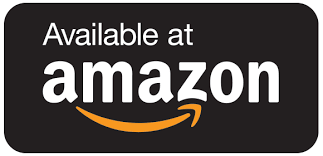 Cruising the Mediterranean
Chosen best nonfiction book by the 2016 Seven Sisters Book Awards and gold medal winner of the 2016 Wishing Shelf Book Awards, "Cruising the Mediterranean" is a feel-good day-by-day exploration of some of Europe's greatest cities.
Even before taking off on their bucket list cruise, the Lockwoods devise a way to defeat jet lag so that from the moment they arrive in Amsterdam, they'll be alert, awake and ready to discover all that the city has to offer.
Join this spirited couple as they explore historic canals, scout picturesque neighborhoods, and wander cobblestone streets.
In Venice, get a bird's eye view from the tallest structure in the city. Walk with wonder through St. Mark's Basilica, glimmering in gold and candlelight.
Climb the Bridge of Straw to photograph the famous Bridge of Sighs.
Wander colorful neighborhoods with jigsaw puzzle streets and magical waterways.
Visit the oldest neighborhood in Athens, the Grand Bazaar of Istanbul, and the stunning Greek island of Santorini.
And connecting all the historic sites in this dream-come-true trip, is the cruise ship Nieuw Amsterdam. At 86,700 tons, it is a floating resort boasting restaurants, lounges, shops, swimming pools, decks, artwork, a library, a live theater and the surrounding scenic beauty of the sea.
If you like being swept away to beautiful places and entertaining adventures, you'll love Cruising the Mediterranean.
"We write for readers who love to travel or who dream of traveling," says Sunny Lockwood, a former newspaper reporter and columnist. "When they read our books they discover how great travel is. No matter what your age, travel renews you. It energizes you. And it gives you lots of good stories to share with friends."
Indie Book Reviewer Clare Middleton says,"...this book is full of adventure and life and great advice on traveling."
---
---
Share on Social Media
Get A Copy