<
Next Book
Get A Copy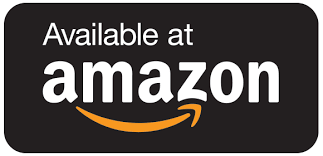 An Accounts Payable Back-to-Work Action Plan
Without a doubt, the business world as we know it pre-COVID-19 is gone. The workplace will change, and in some cases, change drastically. This is especially true of the accounts payable function. An amazing thing happened during the crisis. Over 85% of all accounts payable teams started working from home, something that was almost unheard of at the start of the crisis. With very little notice, they managed to get their organization's payment process up and running and they kept it running. Management took notice.
As we prepare to come out of lockdown, it is apparent that the function will be revamped to accommodate not only new working processes needed to incorporate remote workers but also to address the unanticipated accounts payable issues that cropped up during the crisis. The author was lucky enough to participate with professionals running their accounts payable functions during the lockdown in several sessions each week. During these dozen sessions, participants shared what was working and what wasn't. It was from these talks that several completely unforeseen glitches were identified.
This work provides a definitive action plan for organizations of all sizes and industries to use to address the unexpected problems as well as incorporate remote working into the equation. The book starts out with a 25-step action plan. It then incorporates a wealth of information related to each of those steps to help readers design a new best practice accounts payable function.
This business intelligence has been updated to incorporate the best practices you will need to operate a best practice accounts payable function post-COVID-19. Some may assume that this book is going to recommend the use of invoice automation if an organization wishes to be considered best practice. While that technology certainly would help, it is not the only way to achieve best practices. The book investigates other options. As you might expect, invoice processing and making payments get a good amount of coverage in this work.
Refunds for canceled events (and the related ancillary charges), reimbursement for unexpected remote working expenses, an interim travel policy for when workers return to work, new frauds and fraud protection are just a few of the additional topics addressed in this work.
---
---
Share on Social Media
Get A Copy