<
Next Book
Get A Copy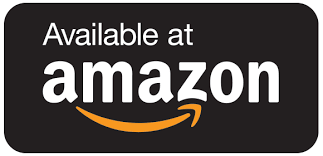 How Fools Get Rich: A Practical Guide on How to Make Money Faster (Financial Intelligence Lesson) (The Fool & His Wealth Series Book 1)
Only A (Smart) Fool Knows The Secret To Being Rich. Without This Secret You And Your Friends Will Not Know How To Make Money Easily. Stop Wasting Time And Discover The Secrets Today!
This practical guide will show you how to decode the laws of money in very simple terms that you would be shocked that you did not take the simple steps earlier. These steps will improve your financial Intelligence. Truth is that you can make money online and offline, by selling an item of value in exchange for money. The only problem here is that you are selling your time for little returns. (Read on to learn how to get this kindle book FREE!)
Every Fool out there knows that making money is easy when you know the secret of money but not everyone knows that the secret of making money can be learnt over a short period of time.
DOWNLOAD How Fools Get Rich – A Practical Guide On how to Make Money Faster.
The author provides insightful information on the simple secret that is well known to people like Bill Gates, Jeff Bezos, Richard Branson and how you too can tow that path to become financially independent.
Once you understand these secrets, you will know how millionaires continue to be rich while you continue to do that job you despise.
In How Fools Get Rich, you'll discover:
The foundation of wealth you need to have
Why salaried jobs will not take you far
What you need to do to be wealthy
Education will make you wealthier
How to change your poor mindset to a rich one
That entrepreneurial spirit does not discriminate
You need to believe in yourself to succeed
That time creates wealth
The Six dimensions of wealth
…and much, much more!
---
---
Get A Copy