<
Next Book
Get A Copy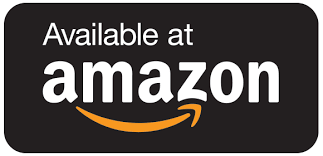 Dark Desire
Dark Desire showcases twelve stories where the authors delve into the dark crevasses of their imaginations, probing into dark themes, creating strange new worlds and inventing larger than life characters.
These stories explore relationships, unafraid of taking the genre of romance to a darker deeper level. You will meet:
Jillian, a wife and mother, who serves as an assassin for her clan of werewolves.
A shifter mermaid who is forced to team up with a vampire to steal a magical weapon, but can she resist his lethal charm?
A cocky rodeo cowboy, who falls into the clutches of a hard-core Dominatrix.
Gina, who following an accident, can see the dead. Can she find a positive? Maybe find true love?
Lily, who wakes from a coma with dark dream memories of a stranger. Is he the love of her life?
A shifter who finds a woman who can change the world's destiny. Can he protect her, or will a supernatural battle destroy them all?
Kat who talks to herself and mentally responds as her mother. Murder and arson lead her to a cop, but could he be much more?
Two Nazi officers who meet for dinner on Christmas eve and reveal their darkest desires.
Lovers, on a crazed road trip, murder and wreak havoc at every turn as an expression of their true love.
Tasha whose world is rocked by a mysterious teacher. His dark secret only makes her want him more.
Harper who is visiting an Island known for a wolf's mysterious healing powers. Will this lead to a dangerous game?
Two young people fleeing for a better life; a six-gun, an outlaw and a Tarot card binding their fates together.
Buckle up as you journey into the unknown and discover the shadowy forces that hauntingly dwell within the provocative pages of Dark Desire.
---
---
Get A Copy