<
Next Book
Get A Copy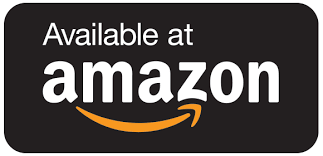 A Journey of Flames and Love: Hearts of Love and Faith Series: Book 1
Two enemies on opposite sides of the war. Now, it falls to them to reach common ground and save the world. But, can old hatreds be mended?
My name is Audry Duvessa. I'm a witch from the world Kimmeria. My world borders the Realm of Darkness. Before my mother died in the Civil War of Eight, she left me a letter. It was my mother's dying wish for me to find the Firebird.
Roei Shurwud is a hunter from the world Terradora. His world borders the Realm of Light. Hunters have dedicated their lives to protecting the light from darkness. They hunt magical beings such as myself, as well as dark creatures such as vampires or werewolves. The hunter has chosen to join me on my quest. He feels guilty for causing my family to perish during the Civil War of Eight. Roei may have led the troops, but he didn't fire the deadly shot. Someday, Roei must forgive himself.

I must find all seven of the Firebird's tail feathers in three days before the fallen angel Apollo does. Legend states the Firebird is a weapon of chaos and ruin. Apollo and his lackeys want to seek revenge against God for kicking them out of heaven after the first holy war. Our world has become their battleground because God's word is law here. So, the Fallen want to make a statement by destroying God's creation.
Now, it falls to me and Roei. I will complete the quest and honor my mother's legacy. And together, we must stop Apollo from destroying the worlds with darkness.
PLEASE NOTE: This fantasy romance book contains Adult Language, Religious Themes, and Steamy Romance Scenes. It is intended for Adults Only.
---
Visit Author's Website: (link: https://bit.ly/2O576C9) bit.ly/2O576C9
---
Get A Copy