contact us here
. Members please login to submit a message to customer support.
Bette A Stevens's Webpage
Inspired by nature and human nature, award-winning author Bette A. Stevens is a retired elementary and middle school teacher, a wife, mother of two and grandmother of eight. Stevens lives in central Maine with her husband on their 37-acre farmstead where she enjoys reading, writing, gardening, walking and reveling in the beauty of nature. She advocates for children and families, for childhood literacy and for the conservation of monarch butterflies (milkweed is the only plant that monarch caterpillars will eat). Stevens has written articles for ECHOES, The Northern Maine Journal of Rural Culture. Stevens's books include The Tangram Zoo and Word Puzzles Too!; Amazing Matilda, Children's Picture Book (Ages 4-11) 2013 Purple Dragonfly Book Award and Gittle List; Pure Trash (MG/YA/Adult) Short Story; Dog Bone Soup (MG/YA/Adult) Coming of age Novel (2017 KCT International Literary Award Top Finalist 2017); and My Maine, Haiku through the Seasons (Poetry & Photography Collection) 2019.
Total Book Tweets for
Books by Bette A Stevens
Get A Copy
Tweets
891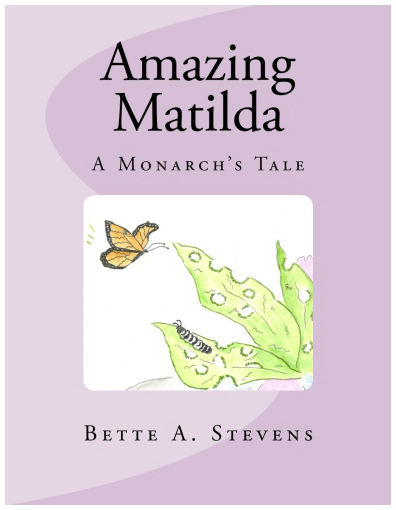 Get A Copy
Tweets
928
Get A Copy
Tweets
949
---