<
Next Book
Get A Copy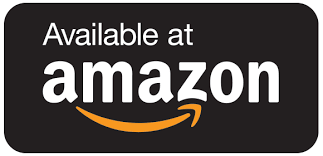 THE ACCELERATED SAVER INVESTOR PATHWAY TO WEALTH
BOOK DESCRIPTION: In the richest, most abundant era of human history, why do people stay poor?
Author Alexandre Lawrence says that it's not one's intelligence, family, skills, nor even how much money they make that predicts the quality of their financial life. It's simply whether they learn to apply a few simple rules.
THE ACCELERATED SAVER-INVESTOR PATHWAY TO WEALTH details in plain but articulate English, how to become an extreme Saver-Investor: an individual who profits from any type of market, systematically saves and invests, harvests compound growth, and passively becomes a millionaire – sooner rather than later.
You'll learn:
 How and why the Saver-Investor model beats out every other established wealth generation system.
 How to fundamentally make your money work so you can live off an asset-based (rather than employment-based) income.
 How the wealthiest families on Earth cleverly use the money markets to generate obscene wealth and how to legally and ethically copy them.
 How to master the mindset of successful wealth generation, the underestimated ingredient that condemns thousands of ambitious Americans to financial mediocrity or ruin.
 The priceless insight of money theorists and wealth building gurus like, Samuel Glason, Darren Hardy, Suze Orman, Jack Canfield, Jack Bogle, Tony Robbins, David Bach, and JL Collings are carefully analyzed and crafted into a single, composite, earning, saving, spending and investing system composed of four money management strategies and four wealth building plans.
***This Is More Than A Book!!***
Included in these pages are extensive social media resources, numerous invaluable free book and article links, detailed Utube case studies and precise and practical action plans.
These pages go far beyond advice or theory.
Readers can put together their investment strategies in real time as they learn using this book's numerous color charts, explanatory memes, and infographics.
Lawrence has a unique talent for making the complex simple as he distills, from past and present centuries, the most powerful investment advice in the world, into digestible, memorable, and actionable lessons.
Readers can expect to be among the upper 1% of financial literate investors and make predictable, snowballing returns year after year by employing the straightforward concepts of this book.
This book provides the day to day motivation and the life changing system - all you need is a job – a little money management discipline and a big wealth building ambition.
---
---
Share on Social Media
Get A Copy